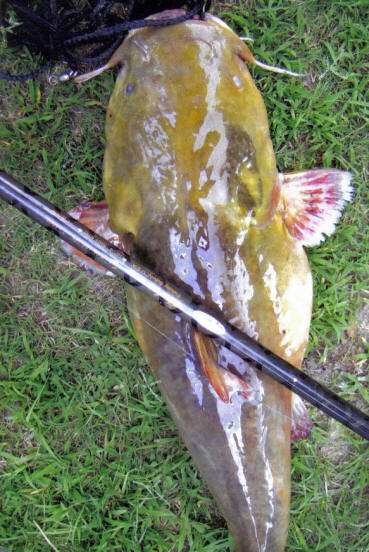 50# Catfish caught by Teddy.
Caught at Aberdeen, Mississippi. Fishing from the Pier near the Lock & Dam. June 2009
Testimonials
1/2/2012 - Hi jon, got the 23 ft rod I ordered from you seems pretty nice, well made, took a few practice casts still waiting for the 4 oz wieght to land!!! Thanks Jim k.